This post originally ran in the Midnight Ink blog, Under Cover of Midnight.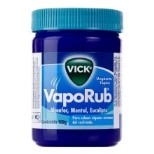 The Latino equivalent of Windex is Vicks VapoRub, which is used to treat everything from a head cold to a sucking chest wound. Now you know.
When I retired from crime fighting and took up crime writing, I decided to create a story with a different vibe. After over two decades in law enforcement, a police procedural was a natural choice. I loved reading about grizzled homicide detectives working the mean streets of New York or L.A., but wanted to offer something different to readers.
Different…like Mexican-American characters and culture and a strong Latina heroine with a complex back story and a huge heart. I'd seen movies and novels featuring Latino villains, but I wanted to reflect cultural diversity on both sides of the law. I also chose to set my story in a major city that wasn't New York, L.A., Chicago, D.C., or Miami.
Not exactly what you see populating the shelves of most bookstores.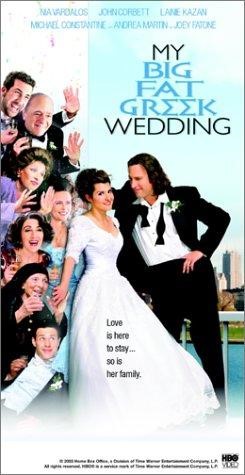 For a while, I hesitated, wondering if such a book would be published. Would crime fiction fans enjoy reading an edgy thriller with a large dollop of salsa picante on top? Then, as I watched my husband dab Vicks VapoRub on a cut one afternoon, I had an epiphany.
In 2002, Nia Vardalos's romantic comedy, MY BIG FAT GREEK WEDDING, brought people to theaters in droves. Caught up in the fun, I recall discussing the movie with several friends of various ethnic backgrounds. Whether their families originated in Greece, Cuba, Ireland, Italy, or Scandinavia, they all claimed the film reminded them of their own relatives' quirky behavior.
The movie didn't succeed because people of Greek ancestry went to see it, but because it struck a chord with millions of families who make their way to our beautiful nation of immigrants. There was also the coming-of-age story of a young lady who is trying to break free from the smothering (if loving) influence of her relatives to discover who she is and make her place in the world. Many people, regardless of their own ethnic background, can relate. Stories, after all, are about the human condition. And good stories transcend specifics.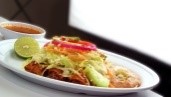 Energized, I wrote BLOOD'S ECHO, a police procedural set in Phoenix, featuring a Latina detective who pits herself against a Mexican drug cartel. Definitely not a romantic comedy, the story is fast-paced, brutal at times, with twists, long-buried secrets, and only a few humorous moments. Her relatives are both an asset and a liability for her, as is her police team and the arson investigator who stokes her fire.
Family is key, and this story features three types of families whose stories intertwine. Detective Veranda Cruz's boisterous ethnic clan is undergirded with strength and resolve. Having immigrated to this country with nothing, they built a restaurant, created a new life, and now consider themselves Americans.

Meanwhile, the Villalobos cartel is run by another family, one in which ruthlessness and cunning are prized. Hector Villalobos has set up a dynasty and his adult children vie for his seat at the helm of their vast criminal empire. Unfortunately, Veranda Cruz stands in their way.

The third group is law enforcement. I can tell you from personal experience that police departments are a kind of extended family that can be the tightest, or the most dysfunctional, of them all. When you depend on each other for survival, knowing there are people who would kill you if given the chance, a unique bond forms with your fellow officers. Detective Cruz is forced out of her position and into a different part of the department, where she must quickly determine who her allies and adversaries are.
Real families come in all sizes, configurations, and ethnicities. I'm hoping readers will enjoy a different culture and a fresh setting as they take a wild ride. After all, everyone has a family, and there's more to bring us together than set us apart.
I am forever grateful to Acquiring Editor Terri Bischoff, who saw the book's potential, and to Midnight Ink, which gave BLOOD'S ECHO the chance to find its audience.