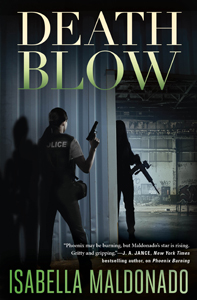 (Detective Cruz mystery/thriller series #3)
Homicide detective Veranda Cruz takes on the most ruthless member of the Villalobos cartel in this fast-paced follow up to Phoenix Burning. Phoenix homicide detective Veranda Cruz is on a mission. After Hector Villalobos tried to destroy her family, Veranda vowed to take down his powerful crime family. Beautiful, shrewd, and lethal, Daria Villalobos is on a mission of her own. Determined to be the first woman to take the reins of her father's notorious cartel, she hatches a plot to eliminate Veranda, framing a rival to take the fall.
When the investigation blows up in Veranda's face, the hunt is on to stop the bomber. Now she must battle her department and her personal demons as she takes on Daria. To survive her most cunning adversary yet, will she make a pact with a killer?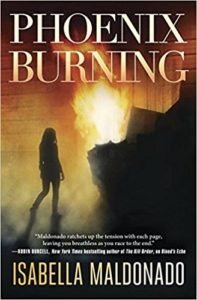 (Detective Cruz mystery/thriller series #2)
Publishers Weekly, STARRED REVIEW
Named ONE OF THE TOP 25 SUSPENSE NOVELS OF 2018 by Book Riot
The battle between Veranda Cruz and the Villalobos cartel turns Phoenix into a war zone.
Homicide Detective Veranda Cruz will stop at nothing to take down the Villalobos cartel. But when a wave of violence in the city escalates, she fears that the secrets of her past will take her down instead.
Adolfo Villalobos is a crime boss who's determined to stake his claim. To prove that he's ready to run his family's sprawling criminal empire, he devises a plan to silence his siblings and destroy Veranda, leaving a trail of destruction through downtown Phoenix that makes national headlines. Veranda believes the task force she's been assigned to lead will end the cartel's reign of terror until Adolfo's revenge takes a cruel—and highly personal—twist.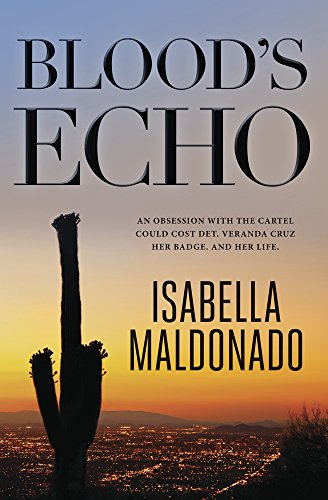 (Detective Cruz mystery/thriller series #1)
Winner of the 2108 Mariposa Award for BEST FIRST NOVEL
Whenever the lust for drugs, money, and power lays claim to a city, brutality is never far behind. Phoenix detective Veranda Cruz is dead set on taking down the Villalobos Cartel, but the ruthlessness of her quarry demands a ruthless edge of her own.
Detective Veranda Cruz leads an elite task force on the Phoenix Police Drug Enforcement Bureau. Bartolo Villalobos is the heir apparent to the most powerful cartel in the world. No one in the department suspects the secret motive behind Veranda's obsession with the cartel . . . until an operation goes horribly wrong.
Targeted by an increasingly unstable drug lord, Veranda must protect her family and stay clear of adversaries within the force while she sets a trap for Bartolo. As the desert action heats up, Veranda and her new Homicide team―along with an arson investigator who kindles a flame for her―are all drawn into a deadly gambit. Taking down Bartolo is the ultimate goal, but is Veranda ready to trade life for justice?